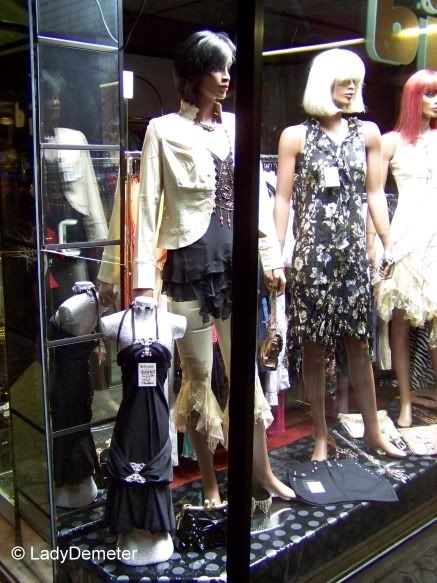 it's Odd Shot Monday time and this is my odd shot. It's a shop window and there is an extremely small dress as you can see. It's no joke. It's a real dress and you can buy it. It's meant as a real size and it's meant for normal people. Maybe the designer thinks such extreme small people would be healthy. Primory school girls are bigger than this dress...
fashion is so horrible!!
Click on the image below to see more odd shots!